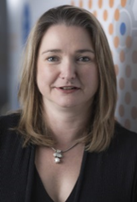 We are delighted to announce that Isabelle Haigh has joined Physics Partners at Chair of the Board of Trustees. Isabelle brings extensive experience and expertise. She is a highly regarded energy expert with 32 years of experience in both Gas and Electricity. Until recently she sat on the executive team at National Grid ESO, and has worked closely with government to develop strategies including managing the challenges of Covid, and defining the requirements for operability in a zero carbon future.
As an engineer by training, Isabelle was the first female engineer in the Birmingham Grid Control Centre, and she is passionate about introducing school children, especially girls, to STEM subjects. She ran the Imagineering programme in a primary school, and set up a 'Girls of Our Future' initiative enabling girls to experience different aspects of STEM in the workplace and learn about apprenticeships, direct entry, and graduate schemes.
We are very much looking forward to working with Isabelle as the charity enters its next chapter.
We are also pleased to say that Tommy Cookson, founding trustee and Physics Partners Chair from 2007, is taking on the role of Vice Chair, and continuing his role as Regional Coordinator for the South-East. We are very grateful that Physics Partners will continue to benefit from his wisdom and experience.